How do I Backlog My Rides?
Click "Log My Ride."
Change the date to backlog the ride. Click the calendar icon beside the date, and use the calendar to find the date you want to log the ride for.
Enter the nature of the bike ride, for example "for fun." or "to the bank." or "to school," etc…
Enter the kilometers biked.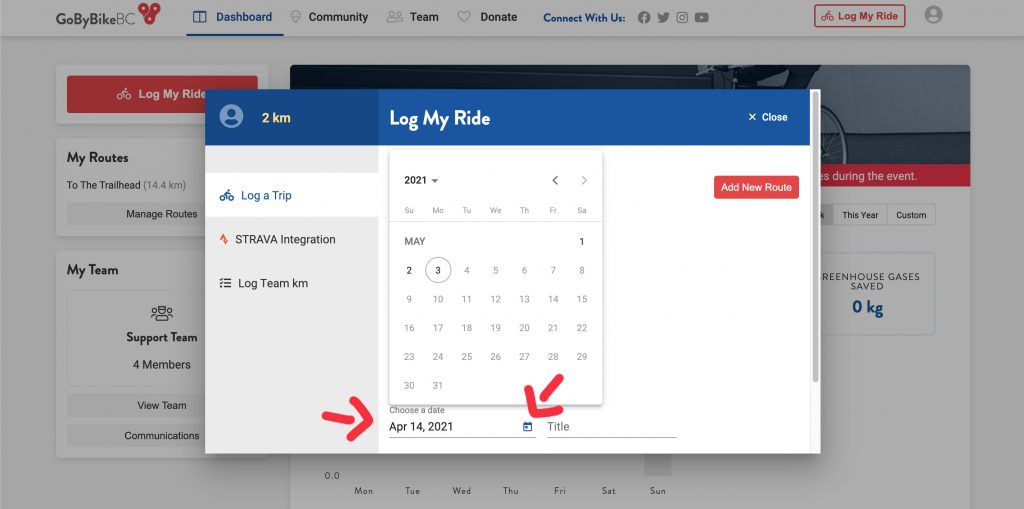 How do I Backlog Rides for My Teammates?
In the Team section, click "Log Team KM."
Change the "Week Range" to backlog kilometers from past weeks. Note: to Enter the Prize Draws, each person must have at least 1 kilometer logged during September 27 – October 10, 2021.
Click on the cell that you want to enter kilometers for, in the "Add Ride" cell, enter the kilometers biked, then click the "+" next to the kilometers entered.
Click close.