WINTER GOBYBIKE WEEK IS FEBRUARY 6-12, 2023 – stay tuned for more info and updates.

***
Fall GoByBike Weeks October 3 – 16, 2022
After a successful Spring GoByBike Week with almost 40,000 riders we are looking forward to #gobybike with you during the upcoming Fall GoByBike Weeks.
Register now, and start tracking your kilometers biked to see how many kilograms of greenhouse gases you save. Participation is free, fun, helps you stay fit and healthy, and it's great for the environment! … AND, you can win great prizes!!
Let's #gobybikebc even more in 2022!⁠ Getting around on smaller wheels like scooters and rollerblades counts, too! ..taking the bus part way, or carpooling halfway, or using a car for a portion of a long commute, as well! #AnyRideCounts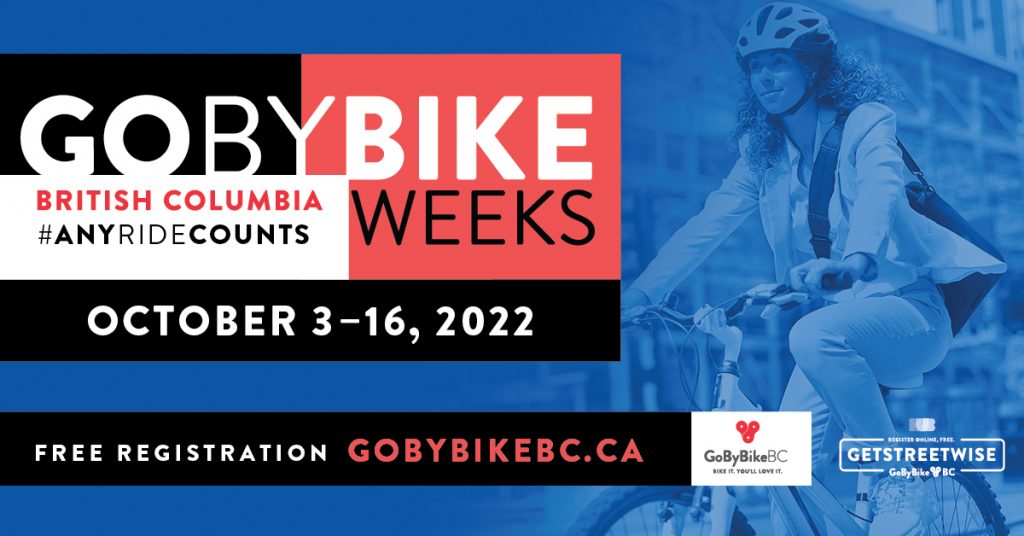 We will be following the Health Minister's guidelines for social distancing, stay tuned for more information about prizes and more.