2020/2021 Board Members:
Executive: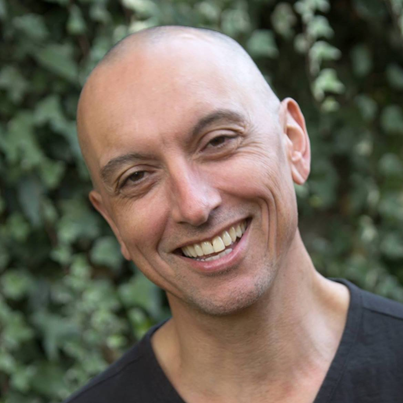 President: Marsh Stevens, Vancouver Island Representative

I am in my second year on the Go By Bike Board of Directors, and first as President. I have been enamoured with bicycles since a young child, and to this day am perpetually restoring, building, tinkering with, and riding them. I am a person who is just as happy working with my hands as with my mind. I was trained by my father, a cabinet maker, and had a lot of technical training at the high school I attended. I hold both a Bachelor and Masters Degree in Philosophy, a Certificate in Community Based Development, and a Diploma in Computer Assisted Drafting and Design. I have varied work/life experiences ranging from Teaching, Community Development, running the Sculpture Studio at the Banff Centre, working as a bike mechanic, designing and building our family home, developing affordable housing in my community, and being a politician. As a Municipal Councillor for the Town of Ladysmith I bring my knowledge and experience, a profound faith in Community, and a conviction that together we can better our social, physical and economic environments.
---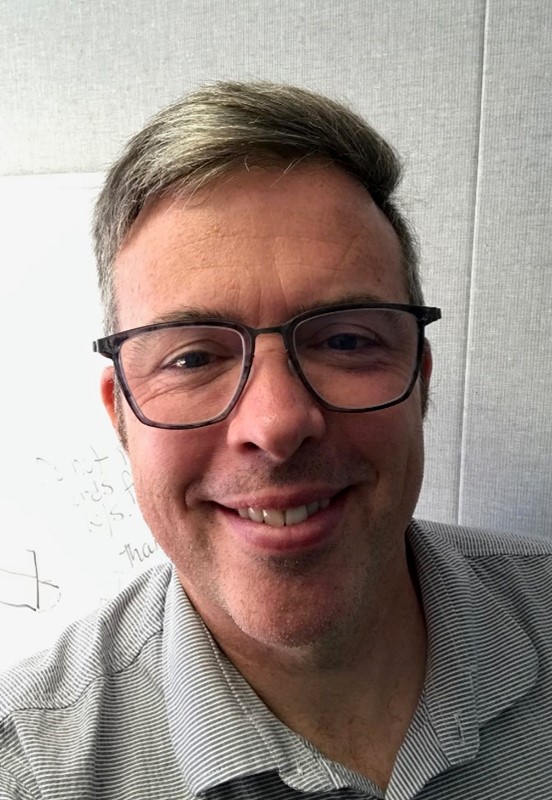 Past President: Darren Douglas, Greater Victoria Representative
Darren joined the GoByBike BC Board in 2015 after realizing he could impact getting more people on bikes by joining the team as opposed to convincing a few people at work to get on a bike to commute. In his role with the provincial government, Darren advises on and advocates for facilities infrastructure throughout the province, so he has real-life experience with the challenges that British Columbians face to tap into essential community resources, many of which can be accessed by bicycle. Darren is a fanatical cyclist, riding with equal pleasure to get to work, the beach and the mountain bike park. When he is not working, he is tinkering with bikes, fixing up his house and chasing his two children and dog around the neighbourhood.
---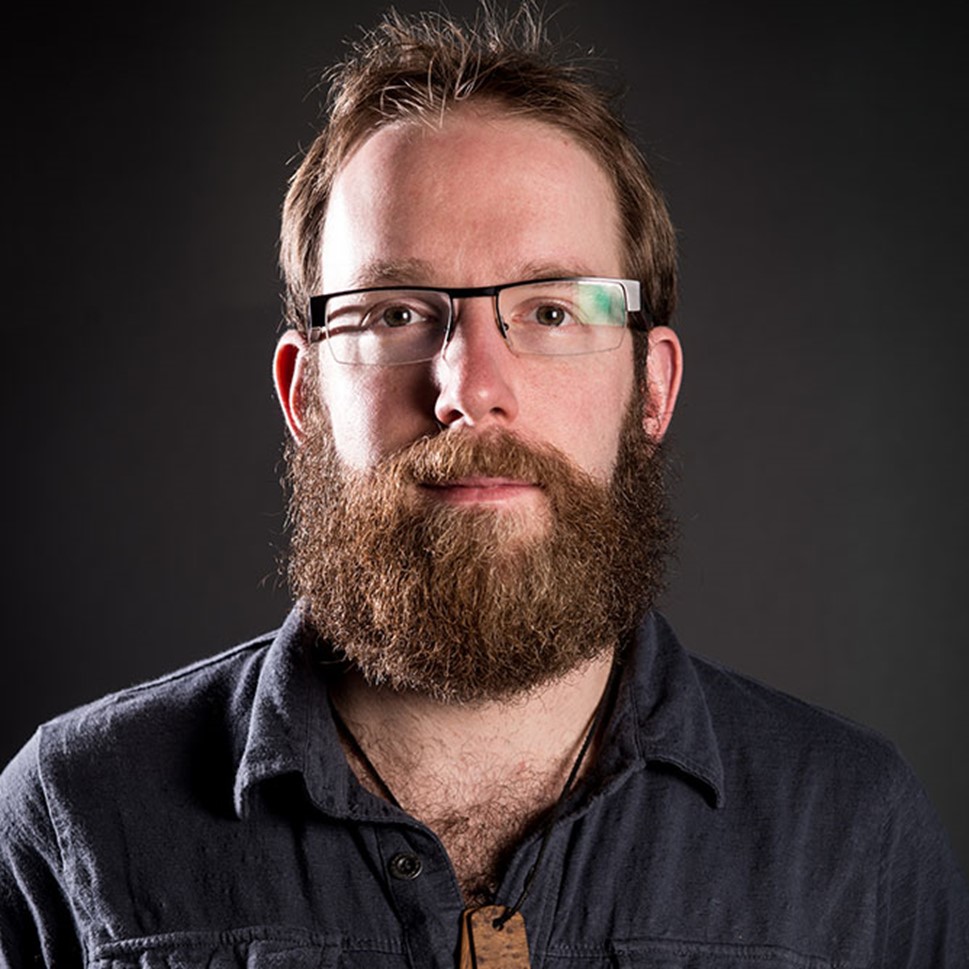 Secretary: Tom Skinner, Metro Vancouver Representative
Tom joined the GoByBike BC Board in 2019 but has worked closely with the society for a number of years, including his time with HUB Cycling as the Coordinator of Bike to Work Week in Metro Vancouver. With a background in event management, organizing mountain bike races and marathons, Tom is passionate about getting people outside and on their bikes! Currently, Tom works with the Rural Coordination Centre of BC, supporting surgical and maternity programs in rural BC as well as supporting virtual health initiatives to increase access to care. When he is not working, you will find him towing his daughter around East Vancouver with his wife.
---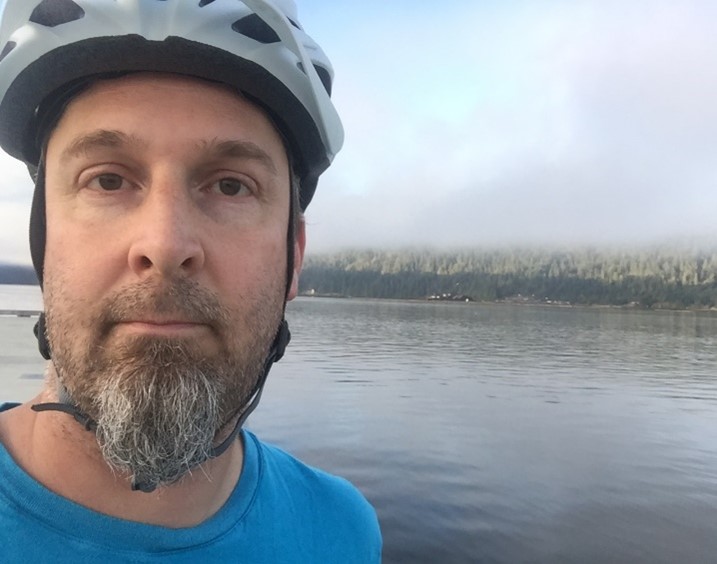 Treasurer: Chris Alemany, Vancouver Island Representative
Chris is a father, community and environmental advocate, computer technician, former municipal politician, weather blogger, political and union activist, and consultant. Chris grew up in Port Alberni and now lives there with his wife Theresa and their two children. In 2009 he helped found and is President of the Alberni Valley Transition Town Society (AVTransitionTown.org), tackling climate change related initiatives that help Port Alberni residents lower their carbon footprint and become more resilient to climate change. Chris was elected councillor for the City of Port Alberni from 2014-2018. Chris also serves as Director and Treasurer on the Board of Alberni Community and Women's Services Society (www.acaws.ca). Chris has worked at Vancouver Island University (VIU.ca) for 21 years and is a computer technician and lab assistant in the Media Studies department. He serves on the executive of the VIU Faculty Association as Health and Safety representative. Finally, Chris is as passionate about the weather as he is about safe and accessible bicycling and maintains a weather blog called alberniweather.ca. Chris has served on the Board of GoByBikeBC as a representative for the Central Vancouver Island region since 2019 and is currently Treasurer
---
Directors at Large: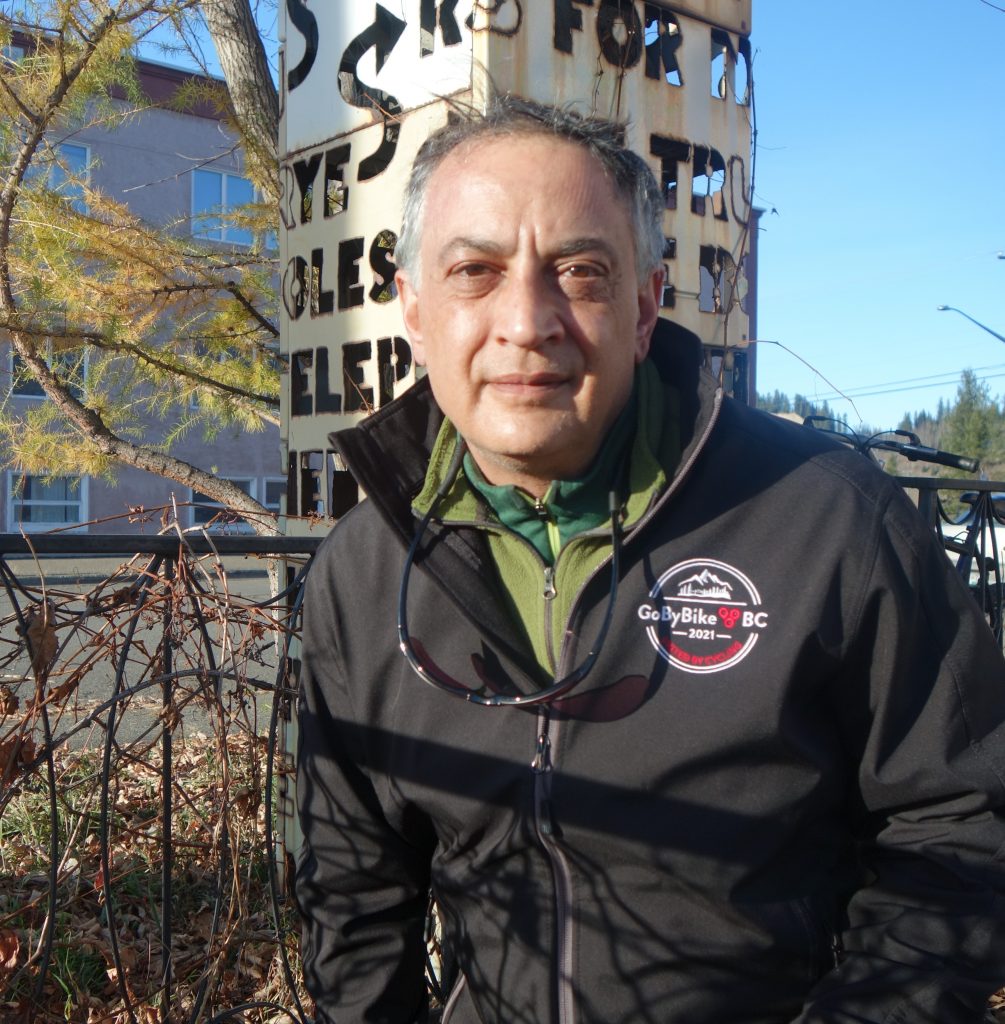 Ken Berry, Prince George Representative
After two years of engineering school, Ken drifted towards the arts and found a career in Canada's film and television industry as an editor and award-winning independent filmmaker. During this phase, he accumulated two particular areas of experience relevant to his present position on the Go By Bike BC Board of Directors. The first, six years serving on the Board of Directors of the Film and Video Arts Society – Alberta (www.fava.ca) and the second, the lifestyle of an avid bicycle commuter and recreational rider in Edmonton, Calgary, and Toronto. Ken became an ardent, non-preaching, convert to the spirit, joy, and efficiency of bicycle travel while celebrating the generated benefits of health and community; all of which his memory returned to him upon being jogged by a Go By Bike Week media campaign within the past decade. After the turn of this millennium, he found his way to Prince George by way of Kimberley and Victoria in support of his semi-retired father's popular math tutoring services business. That role facilitated a return to university by distance learning and to also work remotely on the Sunshine Coast and North Vancouver before he returned to Prince George, where he enjoys the potential in frontier style. Ken is very pleased with his BComm in management and MSc in finance and financial law, and he is presently an employee of the Canada Revenue Agency.
---
Erin LaRocque, Metro Vancouver Representative
Profile coming soon
---
Jade Chan, Metro Vancouver Representative
Profile coming soon
---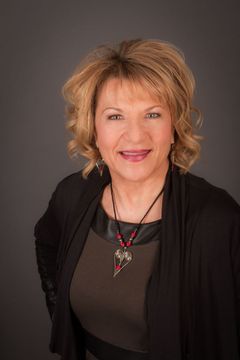 Wendy Majeweski, North Okanagan Regional Representative
Wendy has coached entrepreneurs, sports teams, and trained instructors, employees and students. She has led numerous workshops, seminars, and large community events. Her former career as Coordinator gave her many opportunities to work on several large Community Development Projects that involved businesses, corporations, nonprofit organizations, employees and volunteers. As well, for the past 22 years she has always been an entrepreneur alongside her career to help support her two children as a single mom.

All projects first began with a vision, then created a blueprint and implemented the plans with goals and timelines. She is passionate about Active Transportation as a former Transportation Demand Management Coordinator for 10 years. Her work has led to a legacy of parks, trails, campaigns, celebrations, community events and facilities that have benefited businesses, schools, and the community. "Dreams and visions can become a reality"!
Wendy has an honours degree in Physical Education through McMaster University, an Instructor Diploma through University of BC, a Recreation Leadership Diploma through BCRPA and is a Certified Life Master Consultant and DreamBuilder coach through the Brave Thinking Institute. She is a speaker, teacher, facilitator and a certified Emotion Code and Body Code Practitioner, and Advanced Emotional Freedom Technique (EFT) Practitioner. She has currently re-wired from her 35-year municipal career and loves helping people dispel their negative self-beliefs, subconscious blocks to move forward in their life and create a life they love.
---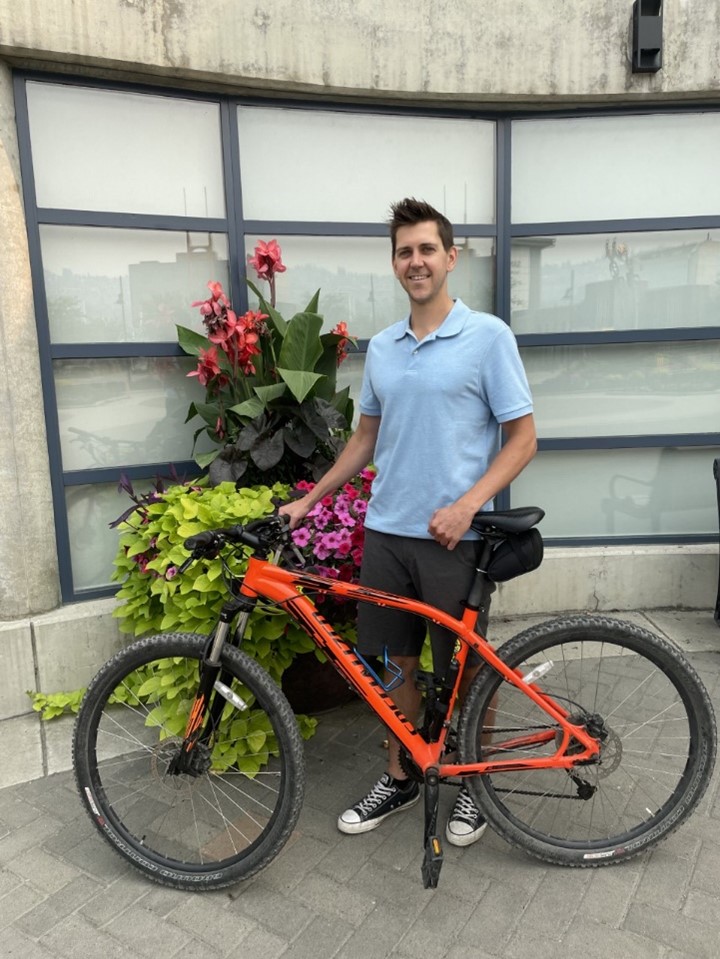 Dewi Evans, Okanagan Representative
Originally born in Wales, UK, Dewi moved to Canada in 2016 and has never looked back. An avid lover of the outdoors, Kamloops offers Dewi the opportunity to play, explore and unwind all year round. His hobbies range from skiing and snowshoeing in winter to mountain biking and paddle boarding in summer.
Dewi's first involvement in GoByBike came as a coordinator during the 2018 summer event. His love for the program was instantaneous, leading him to join the board in 2019. "I just wanted to contribute. Biking is a passion of mine due to the physical and mental health benefits, and when you combine it with a community event and positive environmental change, it was a no brainer for me to join".
---
Honorary Lifetime Board Members:
Arno Schortinghuis, Past President, BC Cycling Coalition
Orlando Schmidt, Bank of Montreal, Abbotsford
---
About the GoByBike BC Society Board of Directors
The GoByBike BC Society's volunteer Board of Directors is a governance/policy board. In addition to setting policies and approving the annual budget, the Board sets short and long-term goals for the Society, and guides the Society's programs and services.
If you are interested in learning about opportunities to volunteer with the Board of Directors, or opportunities to sit on a working committee, please contact info@gobybikebc.ca.
---
Call for Board Members:
Are you passionate about cycling as an everyday mode of transportation? Are you motivated by making a positive difference for communities across BC?
GoByBike BC is looking for up to three new Board Members to join our team and make a tangible difference to our world. This is a particularly critical time to promote environmental sustainability and by joining GoByBike BC, you can play a key leadership role in promoting active transportation across the province.
For more info and to submit an application please click HERE.