Learn2Ride Online is a FREE web-based course that helps youth ages 9-12 years learn about basic cycling safety.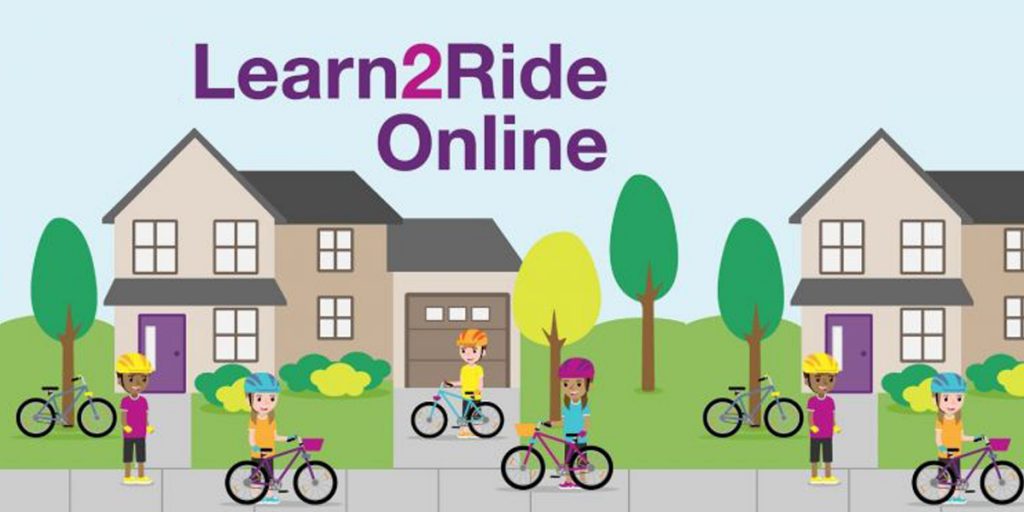 With in-school learning changing in the last few years, Learn2Ride Online helps youth and their families learn skills to cycle safely and confidently around their neighbourhood.

Learn2Ride Online is hosted on the popular education platform, Moodle. The course was developed by HUB Cycling in collaboration with TransLink and the Ministry of Transportation and Infrastructure and is offered free of cost to public schools and residents of BC.

The content is straightforward and interactive providing a self-guided resource for young cyclists; a "Spot the Differences" game teaching bike safety gear, and a Memory Game for road signs.

It can be completed at home or at school, at any time, from any computer or device with an internet connection. However, we recommend accessing the course through a Chrome or Safari browser on a computer or tablet. While the course is available through smartphone browsers, some activities may be harder to complete on smaller screens.
Learn2Ride Online covers:
– Parts of the Bicycle
– ABC Quick Check
– Locking a Bicycle
– Helmet and Safety Gear
– ABCs of Bike Safety: Awareness, Behaviour & Communication
– and more.
Sections can be completed over a few sessions and the students' progress will be tracked when logging back in each time. By completing each section students earn "badges" which can be printed out. Estimated time to complete the course is approx. 1hr for youth.
Register and find out more information HERE.
Teachers interested in enrolling their class, please contact terri-lynn@gobybikebc.ca.
IN COLLABORATION WITH