Record-breaking participation in 2023 Spring GoByBike Week! The final participation stats are…
Congratulations to all the British Columbians that hit the pavement or trail during this Spring GoByBike Week!! Thank you for sharing all your wonderful stories, photos, and social media tags throughout the month. Without further adieu, here are the final participation numbers: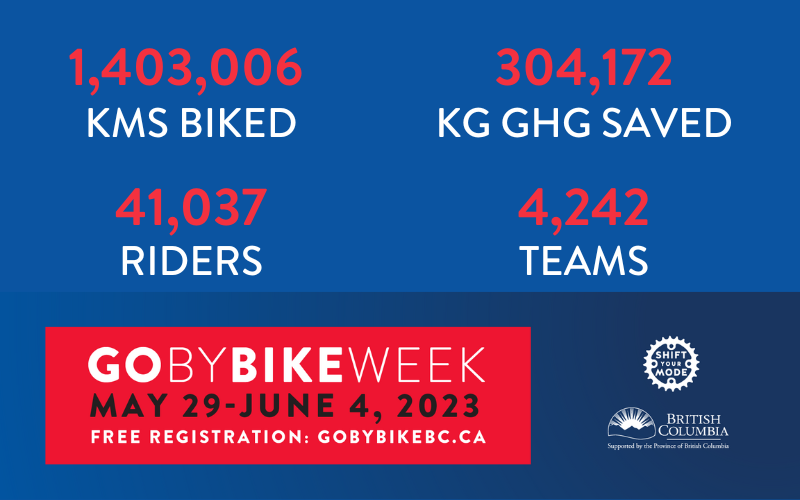 This past spring GoByBike Week motivated 41,037 British Columbians, including 16,188 first-time participants, to log 1,403,006 kilometers which translates to 304,172 kilograms of greenhouse gases saved (52,255 more kilograms than last year)! These participation stats represent a:
10% increase in participants
32% increase in first-time participants
21% increase in kilometers logged and kilograms of greenhouse gases saved
What an incredible week that was only made possible thanks to our generous sponsors, incredible Community Coordinators, thousands of Team Leaders and volunteers BC-wide, and YOU! Thank you!