Introducing GoByBike BC's Ride & Repair Workshops
In early 2023, GoByBike BC welcomed Lyn Clark to the team as the Indigenous Outreach Coordinator. Lyn has been hard at work since she joined the society, and instrumental in the creation and collaboration with partner groups of the Ride & Repair Workshops. She has worked alongside the Indigenous Youth Mountain Bike Program, Dialed Bike Service, and Indigenous Women Outdoors to create the first Ride and Repair event, with Indigenous Women and Girls as the focus group.
Lyn worked with a female bike mechanic instructor, Ash Kelly, who owns her bike shop in North Vancouver, and serves the First Nations communities in Squamish. It did not take long for Indigenous Women Outdoors to show a strong interest in this event, so Lyn & GoByBike BC decided to partner with them to support their new fleet of ride leaders with this training.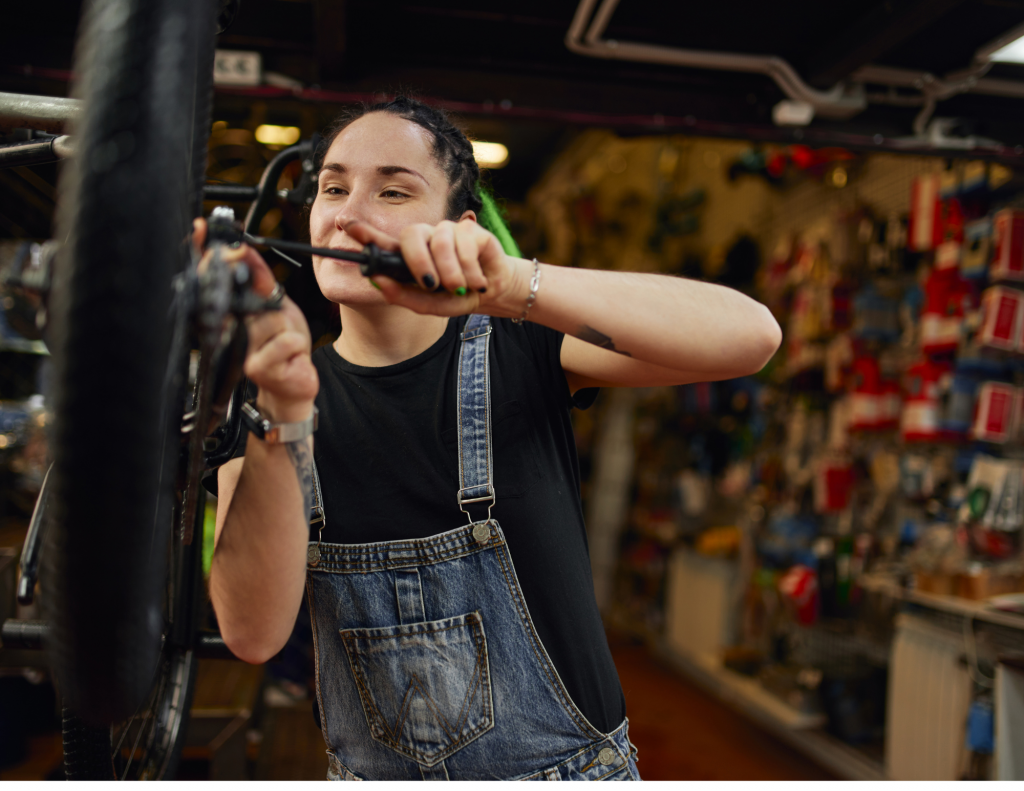 The pilot event is scheduled on May 7th to 8th, happening on the Northshore and we are thrilled to say registration was filled instantly. Lyn is now taking requests to book a workshop in your community!!
Through this partnership with IWO and the communities of Squamish and Tsleil-Waututh, Lyn will offer another similar workshop created specifically for Indigenous female youth. That event is still in the planning phase, as are 3 Ride & Repair events with a focus on Indigenous Youth in First Nations communities on Vancouver Island. More information will be posted as the details are finalized.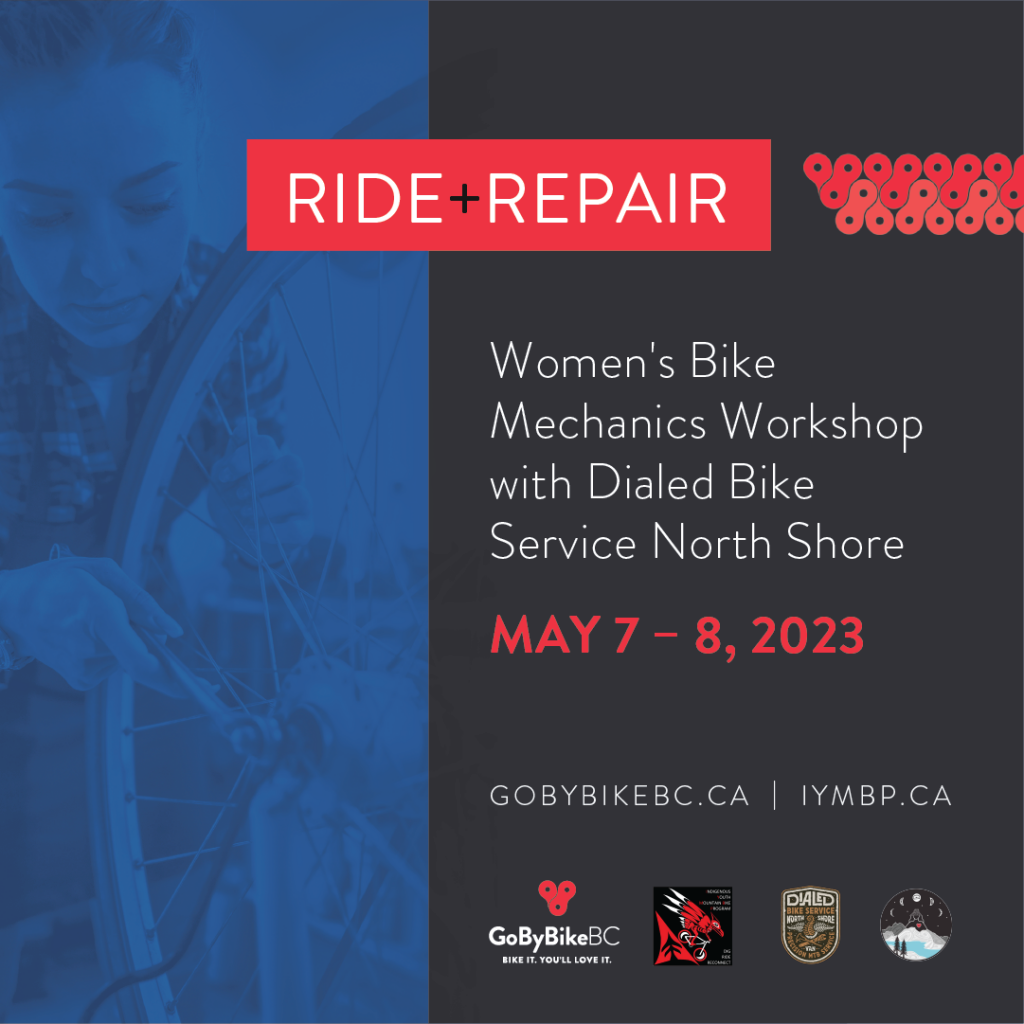 If you would like to learn more, or book a workshop, please email Lyn directly to Lyn@gobybikebc.ca. She is looking forward to a busy and fun summer!