The Fall GoByBike Weeks GRAND PRIZE is a Self-Guided Cycling Adventure for 2 in Italy: "Cycling in Tuscany: Pisa to Florence", sponsored by Exodus Travels
Ride through Italy, from Pisa to Florence with National Geographic award winner Exodus Travels.
As a thank you for going by bike, together with Exodus Travels, we are giving away a self-guided dream Cycling in Tuscany adventure for 2! Go beyond the guidebook as you spend magical days cycling from the leaning tower of Pisa to the Ponte Vecchio in Florence, cycling under the Tuscan sun through the beautiful countryside that inspired artists and composers such as Leonardo da Vinci and Puccini. Gently cycle along riverside paths, sample some of Italy's finest wine and taste authentic local cuisine. Enjoy a day in the romantic city of Florence and visit the sights on two wheels in one of the world's most stunning cities!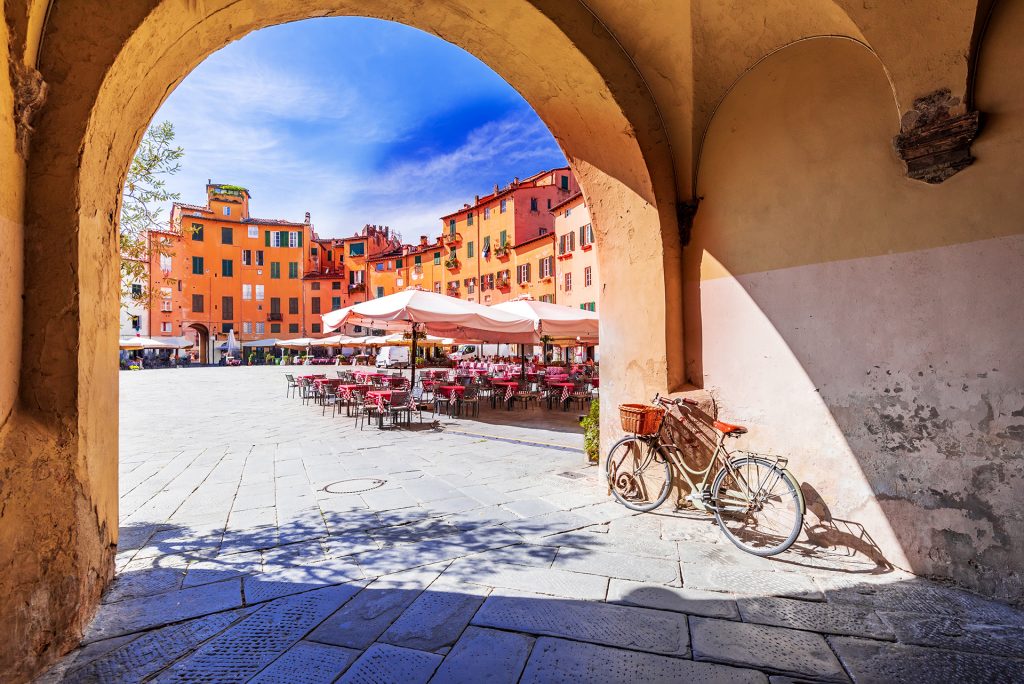 For almost 50 years, Exodus Travels has been creating extraordinary adventures in over 100+ countries across the globe. Specializing in Small Groups and Self-Guided Cycling Tours, after decades of experience, making the most of the great outdoors by two wheels is in their DNA.
How to enter into the draw for the Fall GoByBike Weeks Grand Prize:
Prize winner must be 19 years of age or older. Prize package does not include round trip airfare.
At Exodus, they understand the luxury of visiting the places you want, with the people who matter most to you. Their self-guided trips are a whole new way to travel, allowing you to choose your sightseeing stops along the way! Whether you decide to linger around a little longer over your lunch or set off an hour earlier to catch the coolest part of the day. Exodus Travels experts have taken care of all the planning for you, putting together comprehensive itineraries, luggage transfers, unique accommodations, and, yes, the finest local restaurant recommendations. On the self-guided tours, you will stay at exquisite properties too small to accommodate larger groups, including historic manor homes, vineyards, farms, and renovated churches hosted by local families.You can adventure with peace of mind on the self-guided tours, thanks to 24/7 support. You can focus on savouring your quality time away and of course; the delicious food! Discover the freedom and flexibility that only a self-guided tour can give you.