Congratulations to Jennifer McGowan, of Campbell River, winner of the Exodus Travels #SpringGoByBikeWeek Grand Prize: A Self-Guided Cycling Adventure for 2 in The Netherlands 🌷
GoByBike BC Society is excited to announce the winner of BC's Spring GoByBike Week grand prize Exodus Travels Self-Guided Cycling Adventure in the Netherlands: Jennifer McGowan, of Campbell River, BC.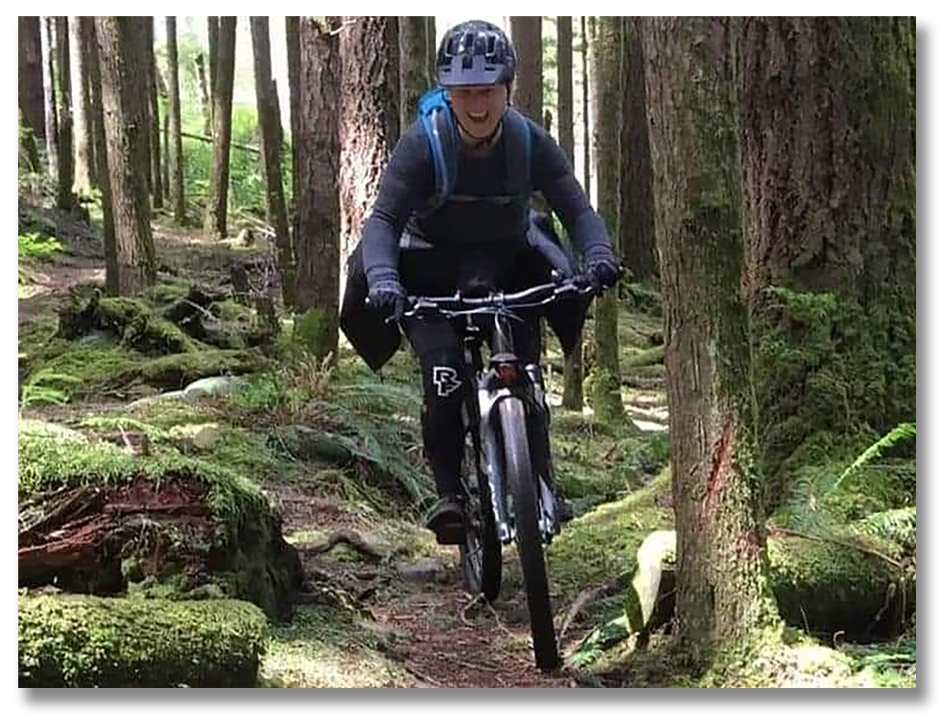 Jennifer McGowan, born and raised in Campbell River, was motivated to register for this year's Spring GoByBike Week by the chance to win the Exodus Travels grand prize, "who doesn't want a chance to win the trip of a lifetime? It's great motivation!"
McGowan, who works in local government, recently started biking to work, "I used to think that I couldn't ride to work because my hair would be messy from my helmet but I've worked around this by keeping a blow dryer at work," she says, "now I arrive a little early and do my beautifying at the office! It's the best way to start the day!"
Jennifer loves cycling. She uses her bicycle for transportation and recreation, she's a member of the River City Cycle Club and enjoys the strong cycling community in Campbell River. "There are so many cycling gems in our community, such as Beaver Lodge Lands, Woods Creek, Snowden Demonstration Forest and the Greenways Loop, to name a few."
She has never experienced travel by bike, and she is looking forward to exploring the "Pearls of Holland" doing what she loves most. "It will be a neat way to see an incredible country with so much history and experience the culture in ways that I couldn't by car." She will be taking a close cycling friend, Joanna Winter-Watson (in photo below) with her on the adventure.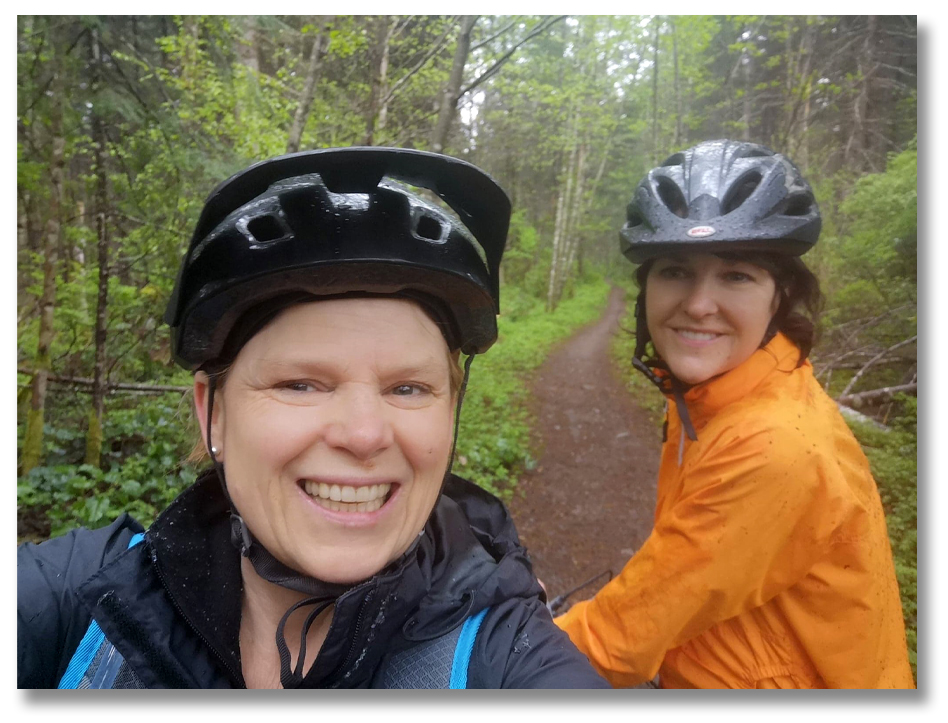 "I encourage people who are not currently biking to try it out! With the price of gas these days, you could save a bundle of money by biking, and you will reap not only financial benefits, but biking will have such a positive effect on your physical, mental, and spiritual health as well. You will also be contributing to a cleaner environment and by participating in GoByBike Week, you could be the lucky winner of some incredible prizes!"
With Fall GoByBike Weeks around the corner, October 3-17, 2022, there will be more incredible prizes up for grabs!
Exodus Travels has been supporting GoByBike BC Society for the past nine years by sponsoring the grand prize trip. Robin Brooks, Exodus Travels' Marketing and PR Director, says that this initiative is directly in line with their company vision: "At Exodus, we love to partner with likeminded riders, people and communities across the globe, from here in BC, Canada to the USA, England, Italy, France, Morocco, Nepal, India, South Africa – (and yes – we offer bike trips in all)."
Exodus believes that a bike lets you fully engage with your surroundings and really immerse yourself in a destination with minimal environmental impact. For over 45 years, this National Geographic award-winning company has been crafting the widest range of small group and self-guided cycling trips across the globe, whether you're craving demanding off-roading in Morocco's High Atlas Mountains, or leisurely routes through Italy's serene countryside – and yes they even offer ever increasingly popular e-bikes for those who may prefer this style of ride. In the spirit of making the most of the great outdoors, Exodus offers over 600+ Cycling, Walking/Trekking and Responsible Wildlife adventures.
"A big congratulations to every one of you who participated in the event! From biking aficionados to first time riders and families, words cannot describe how thrilled we are to have seen so many people taking part in this extraordinary cause. Don't forget, you are always leaving the world a better place when you see it by two wheels," Brooks. 
Exodus Travels is offering all 2022 GoByBike Week participants a $200 discount (per person)
Exodus Travels is offering a $200 discount per person to all 2022 GoByBike Week participants!
Promo Code: GOBYBIKEBC22
Book by: Must be booked between June 23 and July 23, 2022, for travel between July 1, 2022 and December 31, 2023
Terms and Conditions: $200 off per person, new booking only, based on availability, not combinable with any other special offer, exclusive or discounts, promo is available for bookings made between June 23 and July 23 2022 only for travel between July 1, 2022 and Dec. 31, 2023. May not be used for Private Groups or RCGS departures. Standard T+C's and other conditions may apply.
For more information about GoByBike BC Society, go to GoByBikeBC.ca. To learn more about Exodus Travels, please visit exodustravels.com/ca.