Announcing the Spring GoByBike Week GRAND PRIZE: "Pearls of Holland", a Cycling Adventure for 2 in the Netherlands, sponsored by Exodus Travels
Canada has dropped all testing for travelers, and we are thrilled to partner with National Geographic Award Winning Company, Exodus Travels, as our grand prize sponsor again for Spring GoByBike Week!
Uncover the Pearls of Holland on this leisurely circular SELF-GUIDED cycling trip, starting and ending in the enchanting city of Amsterdam with its UNESCO World Heritage canal ring area, bustling plazas, and cultural hotspots. Cycle through the wide-reaching countryside of Holland's estates, wild gardens, traditional villages, past whirling windmills, and on to the renowned flower fields near Haarlem. Explore the cities of Haarlem, Leiden, Delft, and Gouda, all with their own histories.
With the Frans Hals Museum, Haarlem is a must-see for art lovers with works from the Dutch Golden Age, plenty of shopping, cafes, and restaurants. The Keukenhof botanical gardens nurture over 7 million magnificent flowers in the spring. Leiden is Holland's oldest university town and has a lively events calendar on top of the notable scenery. Delft is famous for its Delftware; blue and white hand-painted pottery. Gouda, the celebrated summer cheese market venue, has a fabulous gothic town hall, romantic canals, and even more food, including warm syrup waffles – perfect to try after a day of cycling.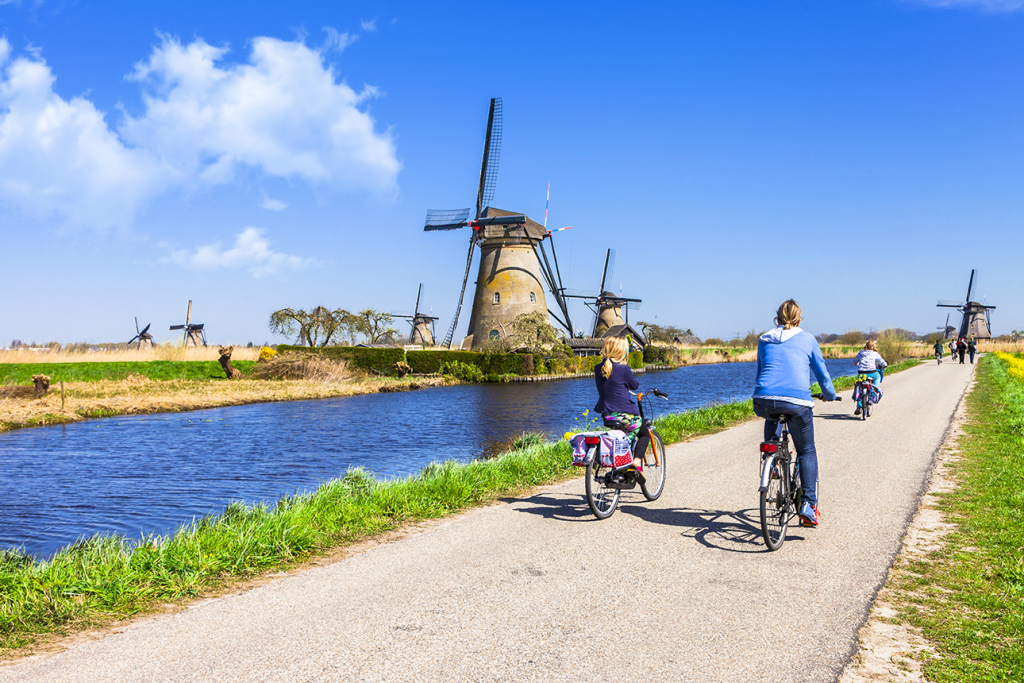 At Exodus, they understand the luxury of visiting the places you want, with the people who matter most to you. Their self-guided trips are a whole new way to travel, allowing you to choose your sightseeing stops along the way! Whether you decide to linger around a little longer over your lunch or set off an hour earlier to catch the coolest part of the day. Exodus Travels experts have taken care of all the planning for you, putting together comprehensive itineraries, luggage transfers, unique accommodations, and, yes, the finest local restaurant recommendations. On the self-guided tours, you will stay at exquisite properties too small to accommodate larger groups, including historic manor homes, vineyards, farms, and renovated churches hosted by local families.You can adventure with peace of mind on the self-guided tours, thanks to 24/7 support. You can focus on savouring your quality time away and of course; the delicious food! Discover the freedom and flexibility that only a self-guided tour can give you
How to enter into the draw for the Spring GoByBike Week Grand Prize:
Prize winner must be 19 years of age or older. Prize package does not include round trip airfare.