Thank you for a fabulous Winter GoByBike Week 2022! Make sure you log all your rides by midnight on Friday, Feb 18, for a chance to win.
Thank you to everyone who joined us for a ride – or two or more.. – during Winter GoByBike Week 2022! We had quite the mix of weather conditions across British Columbia.
If you haven't logged all your kilometers, you have until midnight Friday, February 18, to record all your trips in your GoByBike account. Those of you who have connected their Strava account: sometimes it takes a little for those rides to be pushed through to your GoByBike account.

If you haven't REGISTERED for Winter GoByBike Week: You can still do that HERE and then log your KMs once registered.
How To BACKLOG your bike rides:
Click "Log My Ride."
Change the date to backlog the ride. Click the calendar icon beside the date, and use the calendar to find the date you want to log the ride for.
Enter the nature of the bike ride, for example "for fun." or "to the bank." or "to school," etc…
Enter the kilometers biked.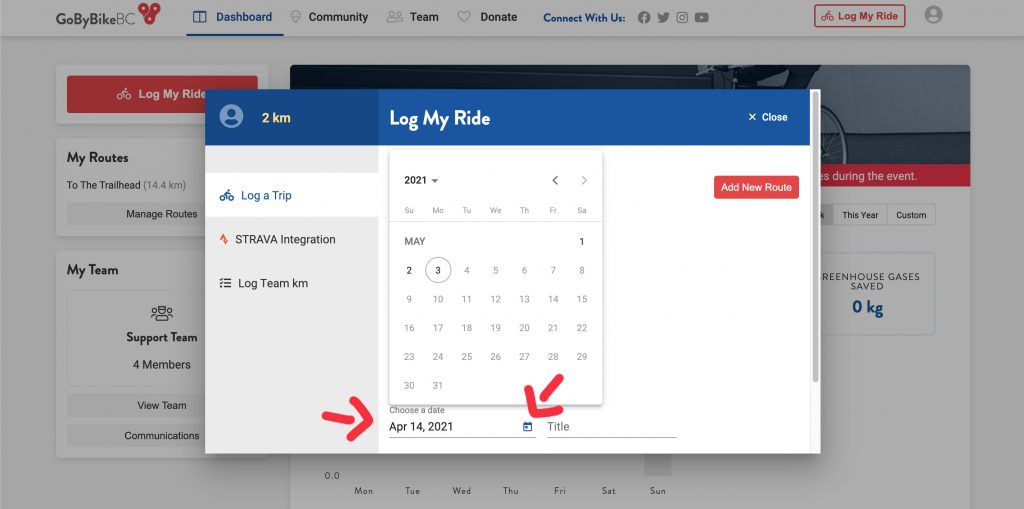 Make sure to [back]log your rides and automatically enter for a chance to win one of many prizes such as online tickets for the Bicycle Film Festival, a prize pack from our friends 7mesh, one of the original #GoByBikeBC buffs, a phone mount for your bike and $50 VISA gift cards.⁠
Once all trips are logged by Friday, Feb 18 (midnight) we'll draw the winners randomly and will notify you via email. So make sure to allow email notifications in your GoByBike account settings.