FREE Digital Live Event: Cycling Adventures Across the World with Sean Conway – Recording Available
LIVE EVENT: 10 Years. 60,000 Miles. 1 Dream.
Many of us are dreaming about the days we can travel again, and what better way to experience new places and cultures, than by cycling! Cycling allows you to travel further than you can on foot, and enjoy the freedom to stop whenever you want to explore hidden areas that are inaccessible to cars and buses.
Join extreme adventurer and cycling expert, Sean Conway, on a virtual adventure through some of the best cycling adventures across the globe, and learn tips and tricks to make traveling by bike safer and more enjoyable.
When:  Thursday, September 23 at 9.30am (PST).
Missed it? You can watch the RECORDING here.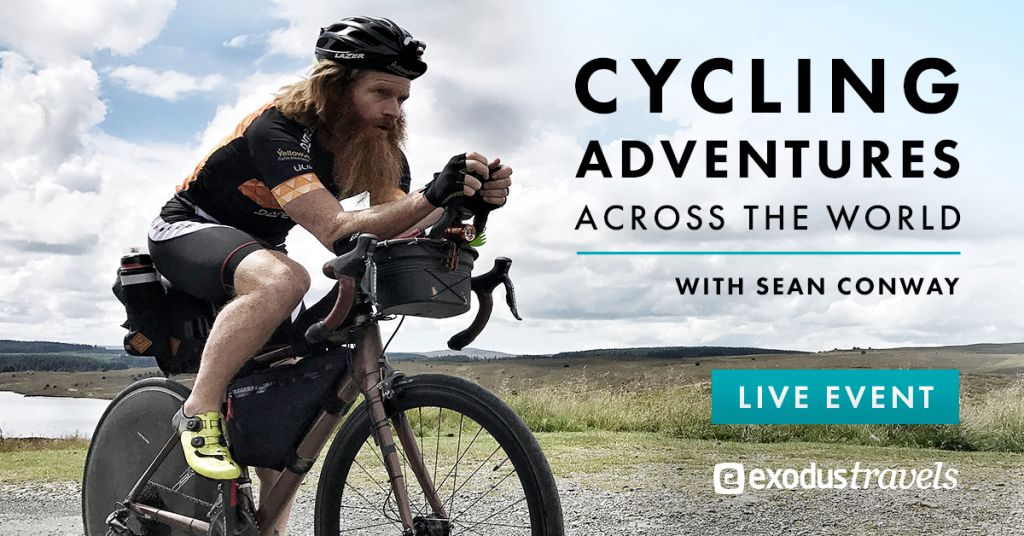 This fall ANY bike ride counts: around the block, pump track laps, to and from work or school, to get some groceries, to get some exercise, to take a break from your screens, to de-stress, to have fun, to…. Log any and all bike rides at GoByBikeBC.ca to enter the prize draw, track your progress, and see how many greenhouse gas emissions you offset.