Congratulations Dr. Sean Maurice, Prince George, winner of Exodus Travels Grand Prize Cycling Adventure in Croatia!
GoByBike BC Society is proud to announce the winner of BC's Spring GoByBike Week grand prize Exodus Travels Cycling Adventure in Croatia: Dr. Sean Maurice, of Prince George, BC.
Maurice, an instructor in the Northern Medical Program at UNBC, has been a fair-weather commuter cyclist in Prince George for the past 14 years, "but I am thinking about getting a fat bike to extend the season since Prince George has snow on the ground for roughly six months of the year."
"Biking to work is a great way to sneak some exercise in when work and family life is busy," he says, "and I think it gets me in a better frame of mind to start the day off."
Maurice, originally from Vancouver, started commuting by bike from East Vancouver to UBC where he completed his graduate studies, "it was as fast as driving (this was during the days of the Canada line construction) and faster than the bus," he says.
Now that he lives in Prince George, he enjoys hopping on trails for parts of his commute, "this morning I saw fresh moose tracks in the woods, still within city limits. I love the closeness to nature!"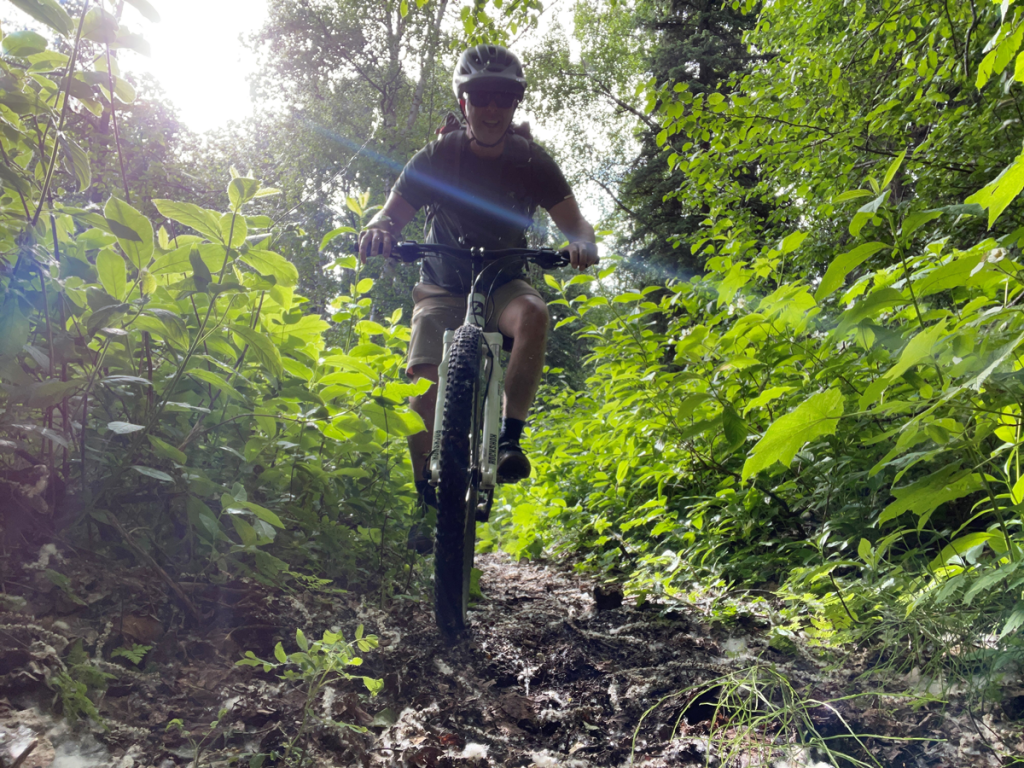 Maurice is taking his partner of 23 years, Andrea Maurice, with him on the Exodus Travels adventure Cycling the Dalmatian Coast in Croatia. "I am elated to learn that I've won! My partner and I have not really traveled internationally for 20 years. We do lots of local camping trips, but this sounds exotic and just wonderful."
Exodus Travels has been supporting GoByBike BC Society for the past eight years by sponsoring the grand prize trip. Robin Brooks, Exodus Travels' Marketing and PR Director, says that this initiative is directly in line with their company vision: "At Exodus, we love to partner with like-minded riders, people and communities across the globe, from here in BC, Canada to the USA, England, Italy, France, Morocco, Nepal, India, South Africa – (and yes – we offer bike trips in all)."
"Exodus believes that a bike lets you fully engage with your surroundings and really immerse yourself in a destination with minimal environmental impact. For over 45 years, this National Geographic award-winning company has been crafting the widest range of cycling trips across the globe, whether you're craving demanding off-roading in Morocco's High Atlas Mountains, or leisurely routes through Italy's serene countryside. In the spirit of making the most of the great outdoors, Exodus offers over 600+ Cycling, Walking/Trekking and Responsible Wildlife adventures."
"A big congratulations to every one of you who participated in the event! From biking aficionados to first time riders and families, words cannot describe how thrilled we are to have seen so many people taking part in this extraordinary cause. Don't forget, you are always leaving the world a better place when you see it by two wheels," says Brooks.
For more information about GoByBike BC Society, go to GoByBikeBC.ca. To learn more about Exodus Travels, please visit exodustravels.com/ca.