The Best Rides in & Around Vernon
Looking for a little biking inspiration? Somewhere new and exciting to ride with your bubble? Check out Tourism Vernon's list of their favourite rides in and around Vernon. The Okanagan Rail Trail tops the list, but there are lesser-known rides that shouldn't be missed.
These are our top picks from their list.
Downtown Vernon to Paddlewheel Park
Okanagan Lake boasts not one but three beaches that you can easily ride to. Paddlewheel Park is the furthest away and still only 25 minutes from Downtown Vernon at an easy pace, almost entirely on separated pathways. Why not pick up some takeout for a picnic on the beach?
If you're riding with little ones, you can detour through Marshall Fields and take in our Self-Guided Storybook Ride.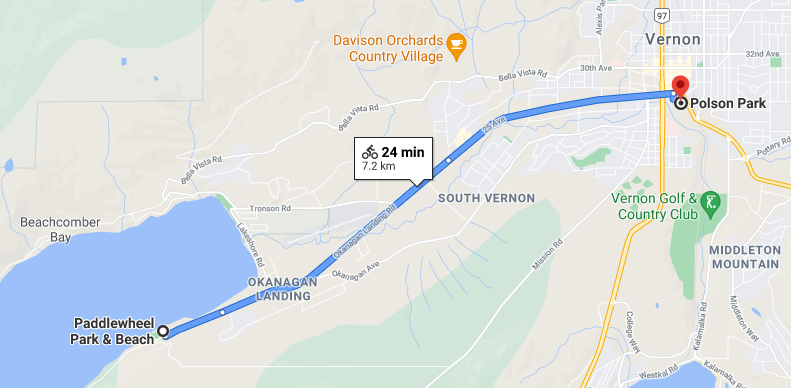 East Hill / BX Press Cidery Loop
This ride takes you through charming streets on East Hill and quiet country roads with the option to enjoy a crisp cider or refreshing lemonade at BX Press Cidery & Orchard or a bite and a coffee or cocktail on East Hill Eatery's outdoor patio. You can start this ride anywhere and make your way to Vernon Secondary School, and maybe spend some time exploring quaint side streets in East Hill. Remember to sip and ride responsibly. This ride is moderately challenging, with some hills and quiet roads where you ride with traffic.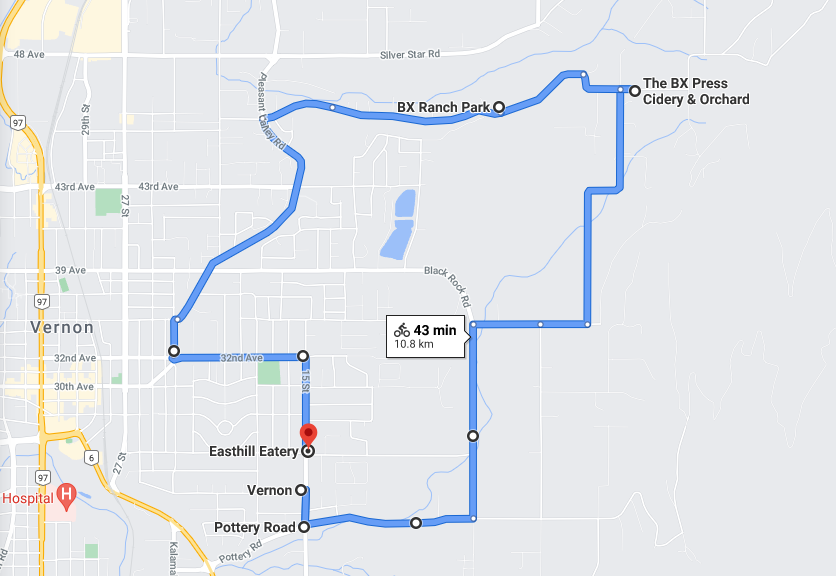 Visit the Tourism Vernon blog for the full list.